Dr. Joshua D. Moss, assistant professor of medicine, explains the clinical spectrum of PVCs, which ones should be treated and when ablation is appropriate.  Dr. Moss also discusses whether or not the development of cardiomyopathy in patients with frequent PVCs can be predicted and the approach to PVC ablation.   
Related Presenters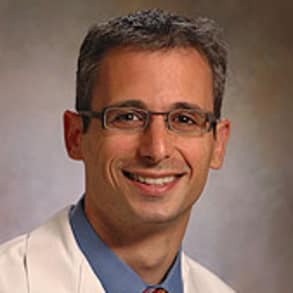 Assistant Professor of Medicine
A specialist in cardiac electrophysiology, Joshua D. Moss, MD, evaluates and treats patients with both common and complex heart rhythm disturbances. He has expertise in catheter ablation techniques for ventricular tachycardia and supraventricular ...