Orthopaedic surgeon Uma Srikumaran, discusses emerging technologies in shoulder surgery. Learn about these exciting new developments that can reduce surgical time and improve accuracy.
Related Presenters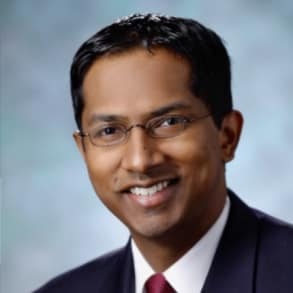 Chair, Johns Hopkins Orthopaedic Surgery at Howard County General Hospital and Assistant Professor of Orthopaedic Surgery
Dr. Umasuthan Srikumaran is an assistant professor of orthopaedic surgery at the Johns Hopkins School of Medicine. Specializing in shoulder surgery, Dr. Srikumaran treats patients with shoulder pain, rotator cuff disease, traumatic injuries, ...