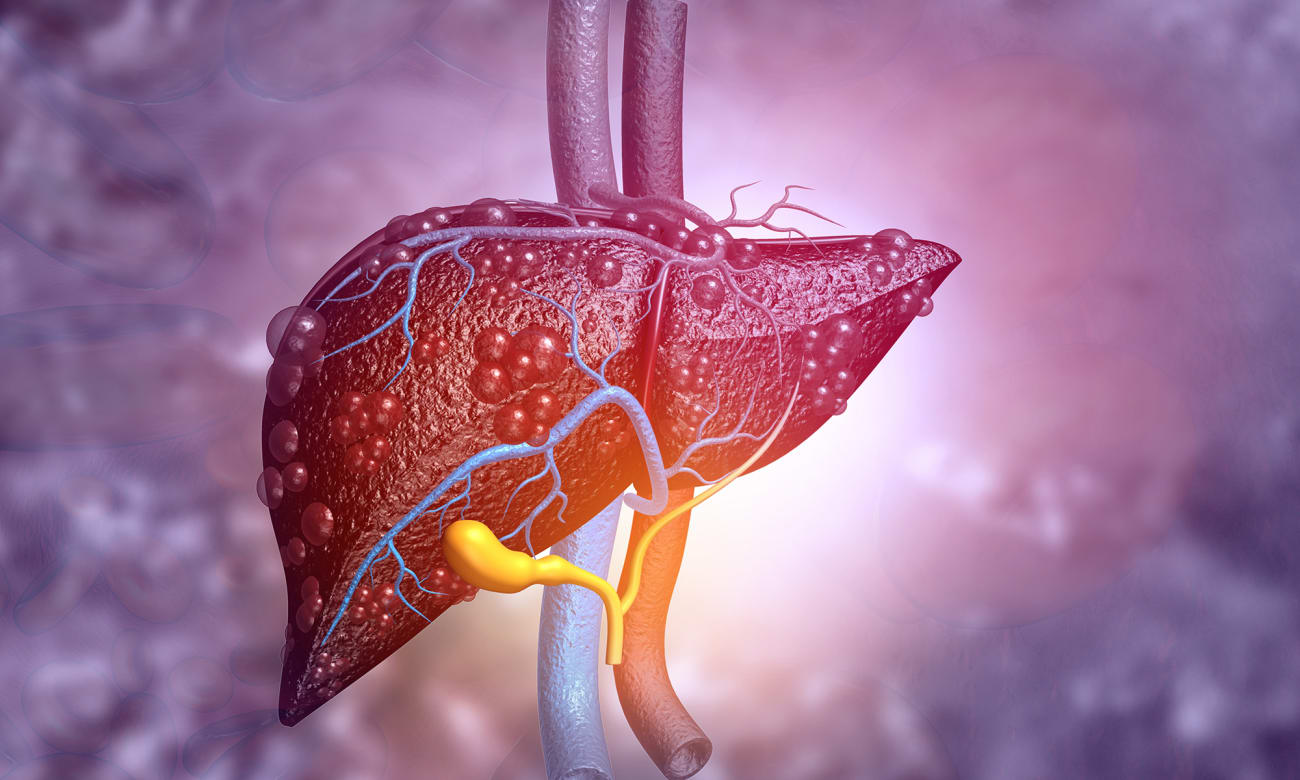 With a team of nationally recognized liver surgeons offering minimally invasive and robotic surgical approaches, the Johns Hopkins Division of Hepato-Pancreato-Biliary (HPB) Surgeryprovides comprehensive liver and biliary cancer care for complex cases. Patients have access to novel treatments via clinical trials, as well as comprehensive evaluation from a convenient Liver and Biliary Cancer Multidisciplinary Clinic.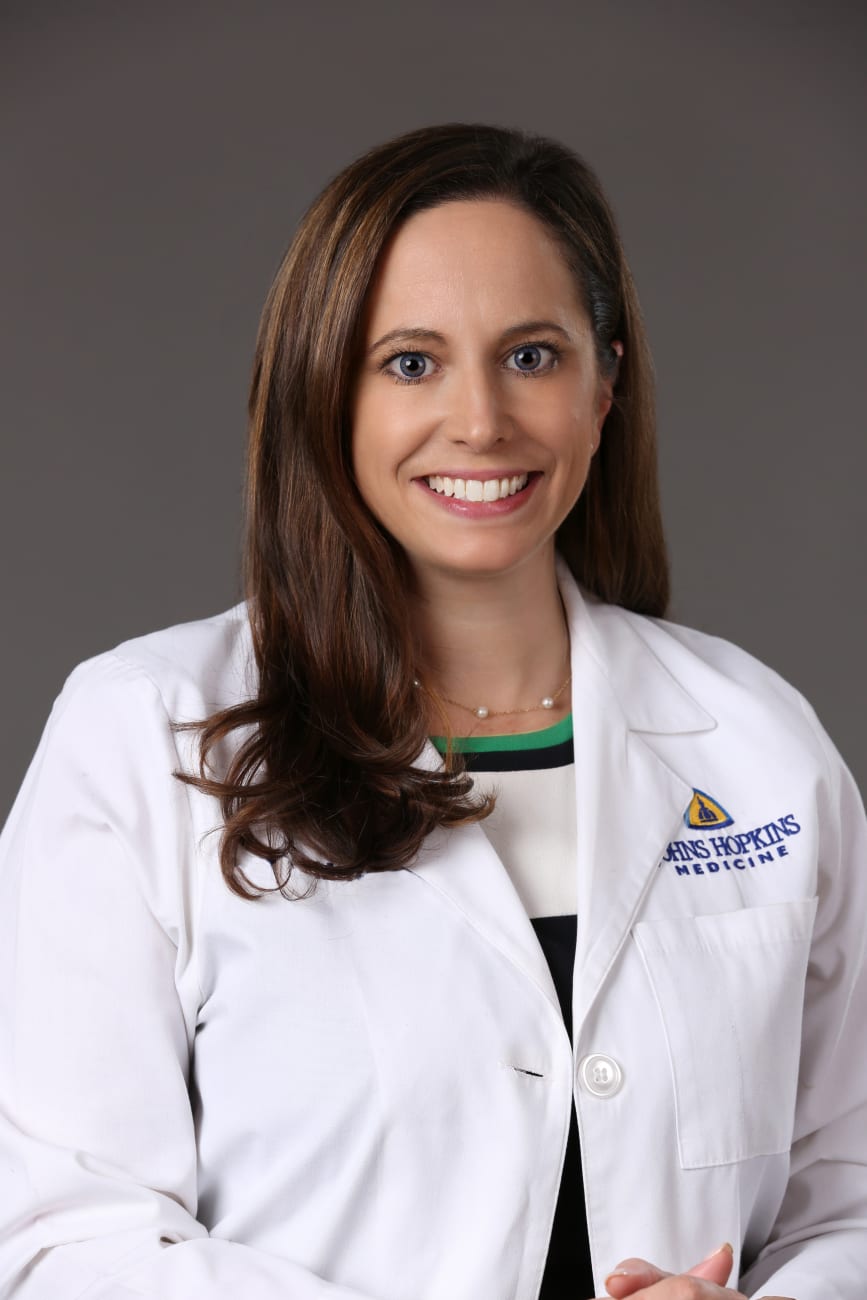 At the clinic, part of the Johns Hopkins Kimmel Cancer Center, patients are evaluated and treated by a panel of clinicians from various areas of expertise.
"This provides the opportunity for cases to be reviewed by surgeons who focus on liver surgery, medical oncologists with experience in chemotherapies for liver malignancies, a dedicated radiologist focused on liver imaging, a liver pathologist, interventional radiologists with experience in liver-directed therapies, radiation oncologists and other specialists," says Kelly Lafaro, a surgical oncologist who specializes in hepatobiliary surgery and gastrointestinal surgical oncology.
Patients see the experts in one visit, and they are guided by a designated patient coordinator. The specialists then work together to develop a personalized treatment plan. For resectable cases, surgeons and oncologists coordinate liver resection followed by chemotherapy, and for unresectable disease, they first start chemotherapy to shrink tumors to a resectable size. Sometimes transarterial chemoembolization (TACE) administered by interventional radiologists is used to diminish the size of masses prior to surgery.
Surgeons in the clinic are often able to offer surgical procedures to patients who were told their disease is unresectable. Those with advanced cases are also evaluated for clinical trials offering novel treatments. These options are available for both primary and metastatic liver tumors in certain patients.
Last year, the center saw more than 1,600 patients with either hepatocellular carcinoma (HCC) or intrahepatic cholangiocarcinoma (ICC). For these conditions, the clinic is one of the highest-volume centers in the region.
Minimally Invasive and Robotic Procedures
Johns Hopkins liver surgeons offer minimally invasive and robotic liver resection. It is one of few centers in the mid-Atlantic region to provide robotic major hepatectomy, which has a number of advantages over laparoscopic surgery, including improved optic visualization, operative dexterity, and ease of dissection and suturing.
For patients with advanced liver disease, two new procedures that offer further options for shrinking tumors thought to be unresectable are now available to patients of the center. Lafaro is launching a hepatic artery infusion pump program, which will open this spring. The implanted pump device delivers highly concentrated chemotherapy directly to the liver. The pump, which can be installed via open or robotic surgery, involves placing a catheter directly into the gastroduodenal artery, and is accessed via a port.
The pump is used for cases with liver-dominant disease, mostly colorectal cancer liver metastasis as well as unresectable cholangiocarcinoma, Lafaro says. Johns Hopkins will be one of a few centers in the region to offer this device.
Surgeon Christopher Shubert recently built a team around ALPPS, or associating liver partition and portal vein ligation for staged hepatectomy. The procedure is a two-stage hepatectomy in which the portal vein is tied off so the noncancerous part of the liver can grow. Once it has grown enough, the portioned part of the liver can be removed.
There are only about 10 centers offering the ALPPS procedure in the country, Lafaro says.
"Our message is that for any patients who were told that they have no options, they should come to Johns Hopkins for a second opinion," says surgical oncologist Jin He, interim director of the Hepato-Pancreato-Biliary Surgery Program. "Patients with advanced disease who were told they have no options should come here. There are options for these patients."