In a recent study, Johns Hopkins researchers showed that neoadjuvant immunotherapy combined with chemotherapy in patients with operable, non-small cell lung cancer can reduce the risk of recurrence of cancer or death by more than one-third compared with use of chemotherapy alone. By using chemotherapy and immunotherapy, the research team achieved a nearly twelvefold increase in pathological complete response over patients who solely received chemotherapy.
The study, led by members of the Johns Hopkins Kimmel Cancer Center and the Bloomberg~Kimmel Institute for Cancer Immunotherapy, resulted in Federal Drug Administration (FDA) approval of the first immunotherapy/chemotherapy combination treatment for patients with operable non-small cell lung cancer, or NSCLC. It is the first FDA approval of a neoadjuvant immunotherapy for early-stage NSCLC, which is the leading cause of cancer deaths worldwide.
The team's findings were reported April 11 online in the New England Journal of Medicine.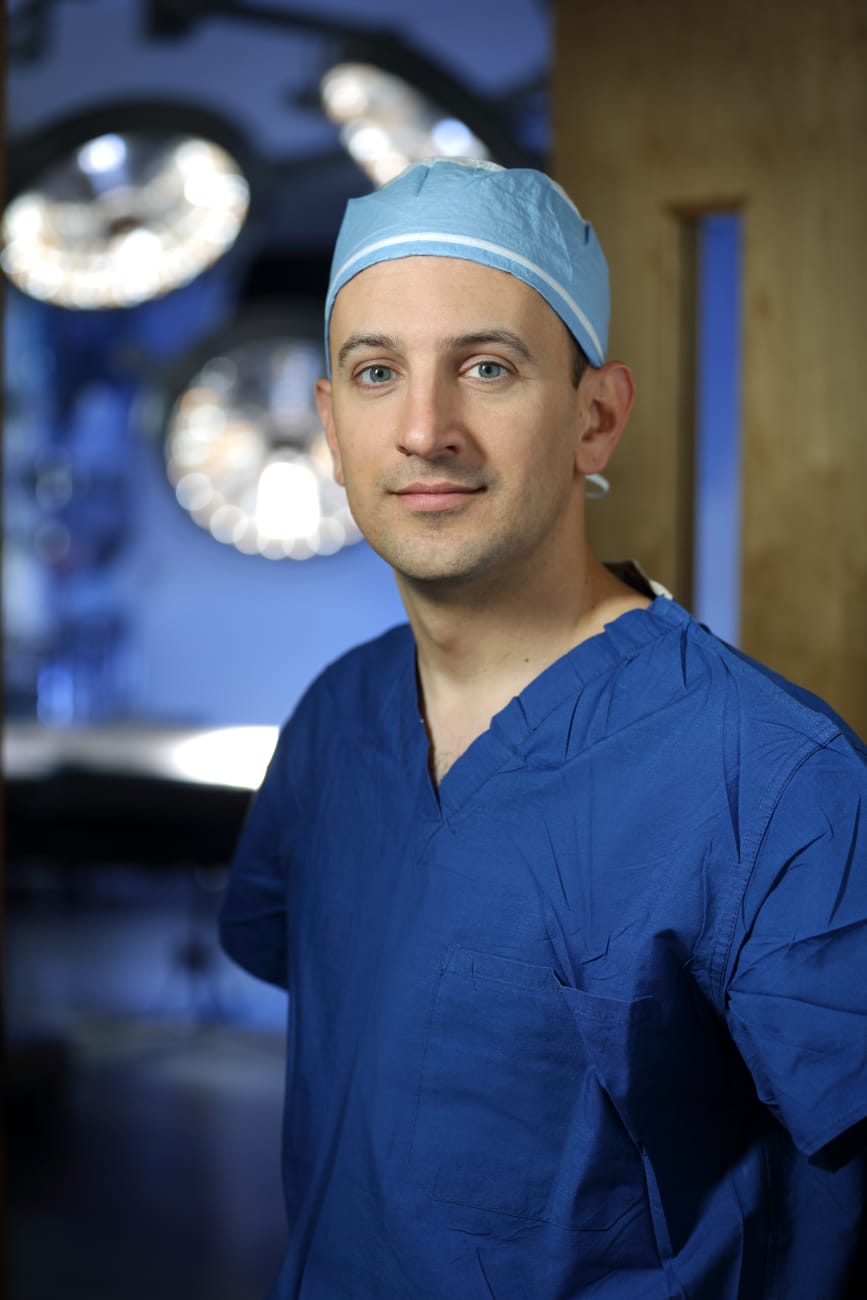 "We saw a statistically significant difference in hazard ratios for progression-free survival in the chemo-immunotherapy group versus the chemotherapy group. This will be the new treatment paradigm for resectable stage 3A lung cancer," says thoracic surgeon Stephen Broderick, a study co-author and associate director of the Johns Hopkins Cardiothoracic Residency Program. "Additionally, the treatment was associated with improved surgical outcomes, shorter operations and less extensive resections."
The study showed, for the first time, that neoadjuvant chemoimmunotherapy can drastically improve outcomes for newly diagnosed stage 1–3 NSCLC, adds principal investigator Patrick Forde, co-director of the upper aerodigestive cancer division at the Kimmel Cancer Center. Chemotherapy using cisplatin or carboplatin, given either before or after surgery, improves patient survival by only 5% at five years, principal investigator Patrick Forde notes.
In the study, 358 patients with stage 1B to 3A resectable NSCLC were randomly assigned to receive standard platinum-doublet chemotherapy for three cycles, with or without 360 milligrams of the anti-PD-1 immunotherapy drug nivolumab, followed by surgery. Those who received the combination therapy achieved a pathological complete response rate of 24%, compared with 2.2% among those who received solely chemotherapy, had better surgical outcomes, and had a 37% reduction in the risk of cancer recurrence or death.
Broderick says researchers have made more progress in lung cancer in the last five years than in the previous 20, and expects the standard of care to further evolve in the coming months as more phase III clinical trials in this treatment method are completed.
"We're excited by the prospect of adding new therapeutic regimens for this group of patients, who have historically been challenging to treat," he says. "The combination treatment led to no increases in overall toxicity or delays to surgery compared with chemotherapy alone."
The protocol is also available at Sibley Memorial Hospital in the Greater Washington area.
These findings build upon a small 2018 study, which was also published in the New England Journal of Medicine, in which 21 lung cancer patients with operable tumors were given two doses of nivolumab up to four weeks before surgery. Nine of the patients had a 90% or more reduction in the amount of live cancer cells in the tumor.
Both studies built further upon preclinical, basic science and translational research that was performed at Johns Hopkins, Broderick says.
"We're really fortunate to be the ones who are able to bring this treatment to the bedside and improve outcomes for patients with lung cancer, which has historically been a challenging and stubborn disease to treat," Broderick says. "That needle hasn't moved in a few decades, and this is a substantial improvement."
The Kimmel Cancer Center offers patients several specialty clinics, including the Thoracic Oncology Multidisciplinary Clinic, the Lung Cancer Multidisciplinary Clinic and the Lung Cancer Screening/Pulmonary Nodule Clinic. Through these clinics, cases are evaluated by experts from various divisions, including surgery, medical oncology, radiation oncology, interventional pulmonology, radiology and pathology, to determine the best course of treatment.
"We want to see anyone who has a potentially operable lung cancer," Broderick says, "whether that's someone with a tiny nodule that just needs surgery, or someone with a bulky tumor with lymph node involvement that needs multidisciplinary evaluation."